Programs
The Irving Moskowitz Foundation provides millions of dollars to fund a variety of programs across the globe. The Foundation is mostly known for giving back to the community of Hawaiian Gardens. For over thirty years, the Irving Moskowitz Foundation has contributed in many ways. Such examples include the Hawaiian Gardens Food Bank on Norwalk Blvd, near the corner of 214th St., the Sports Complex at Fedde Middle School, and the establishment of The Bingo Club in Hawaiian Gardens.
To receive an overview of what the Irving Moskowitz Foundation has done, read below:
---
Hawaiian Gardens Food Bank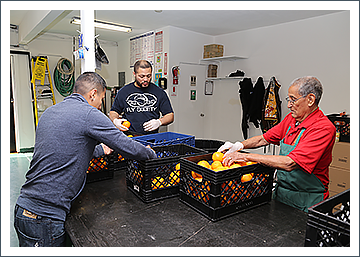 On a weekly basis, the Hawaiian Gardens Food Bank functions to serve a community of over 1,700 families. Groceries and vouchers are dispersed to those who require such assistance in order to feed their family.
"I remember growing up hungry, but I cannot sit idly by and watch children in our community grow up without food to eat."
– Dr Irving I. Moskowitz
Since its founding in 1988, an estimated $9,381,536.27 worth of food has been donated by the Irving Moskowitz Foundation. Those who visit the Hawaiian Gardens Food Bank are greeted and allowed to receive produce items such as grains, canned foods, yogurts, juices, milk, breads, and tortillas just to name a few items. Registered clients of the Hawaiian Gardens Food Bank are eligible to receive weekly vouchers which they can redeem at their local grocery store.
The foundation works with the Los Angeles Regional Food Bank, which donates 40% of the food reservations. The Food Bank also help those who require skill training and require self-enrichment workshops.
Visit the Hawaiian Gardens Food Bank Website
---
Cinco De Mayo Carnival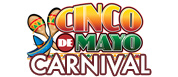 An event to commemorate this Mexican-American holiday is held annually in the city of Hawaiian Gardens. The celebration includes live Mexican bands, ballet, girls soccer tournament, carnival, Aztec dancers, raffle, boxing shows and mariachi.
---
Hawaiian Gardens Public Safety and Police Foundation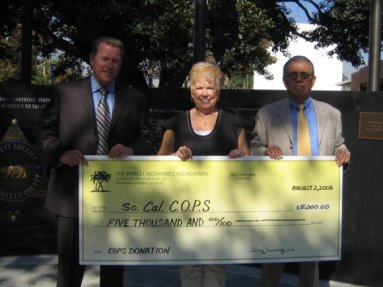 The Irving Moskowitz Foundation donated to the Hawaiian Gardens Public and Police Foundation in order to enable pool facilities to be open throughout the summer at no cost to local residents.
"I find Dr. Moskowitz to be a very honest and caring person who helps when others do not."
– John F. Heckerman, Mayor, City of Hawaiian Gardens
---
Heritage Pointe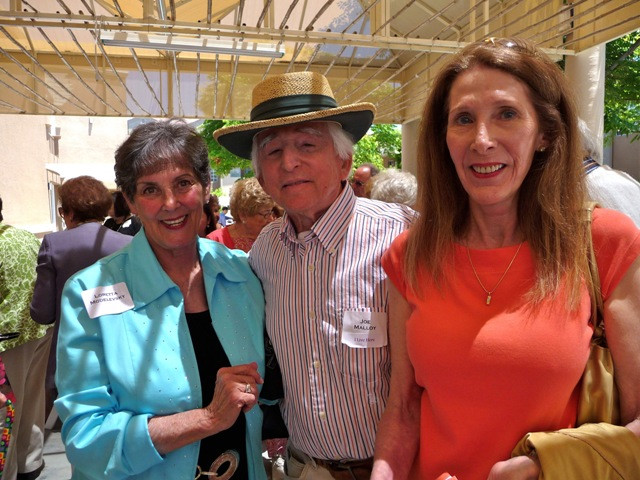 Heritage Pointe and its residents are committed to Jewish values and the belief that their community must remain united. The objectives and overall purpose of Heritage Pointe are displayed in their mission statement:
To provide residential services for the elderly, incorporating Jewish tradition and lifestyle; to offer a broad range of services; and to provide financial assistance to those in need, to the extent provided by the community.